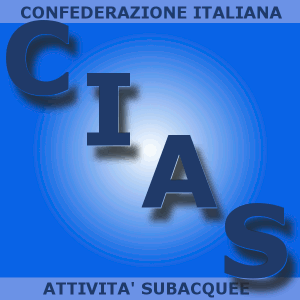 C.I.A.S. - Confederazione Italiana delle Attività Subacquee
Italian Underwater Confederation
SCOPRIAMO LA C.I.A.S.
DISCOVER THE C.I.A.S.
La CIAS è fondata ufficialmente nel 2003, come conclusione di una serie di incontri e atti preliminari iniziati nel 1990 e vede l'adesione di
ACDC Italia – ANIS – CIRSS – FIPSAS – FIAS – FISA SUB – NADD – UISP - LEGA SUB
e successivamente con adesione di
ASI SUB – ESA – HSA.
---
CIAS has been founded officially in 2003, as a conclusion of several meetings and preliminar acts started in 1990; CIAS sees the adhesion of ACDC Italia – ANIS – CIRSS – FIPSAS – FIAS – FISA SUB – NADD – UISP – LEGA SUB and, later, ASI SUB – ESA – HSA.

Statuto CIAS - articles of CIAS


Protocollo d'intesa tra CIAS e ADISUB - Memorandum of Understanding between CIAS and ASIDUB

La Confederazione Italiana delle Attività Subacquee (C.I.A.S.) è composta dal rappresentante legale o da un suo delegato delle seguenti Federazioni e Associazioni Subacquee afferenti:
---
The Italian Confederation of Underwater Activities (C.I.A.S) is composed of a legal representative, or a delegate from the following Federations and Underwater Associations:
Il compito della confederazione è quello di coordinare e porre in essere tutte le iniziative ritenute necessarie al raggiungimento degli obiettivi comuni ed in particolare quelle finalizzate ad una più stretta collaborazione ed integrazione delle Federazioni e Associazioni Subacquee aderenti.
---
The aim of the Confederation is to coordinate and implement all the initiatives that are considered as essential for the pursue of common objectives and, in particular, those with the aim of a stronger cooperation and integration with the participating Federations and Underwater Associations.
La Confederazione riconosce come organo di riferimento internazionale la Confederazione Mondiale per le Attività Subacquee (
CMAS
).
---
The Confederation identifies as international Authority the Worldwide Confederation for Underwater Activities (CMAS).

Intervista al presidente Aldo Torti - Interview with President Mr. Aldo Torti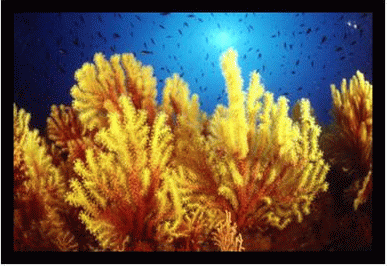 OBIETTIVI COMUNI DELLA C.I.A.S.
Common objectives of C.I.A.S.
Le Federazioni e Associazioni afferenti riconoscono obiettivi comuni quelli di:
---
Pertinent Federations and Associations identify as common objectives:
promuovere, organizzare e valorizzare le attività subacquee e la sicurezza dei praticanti;


---

The promotion, organisation and endorsment of underwater activities and the security of the trainees;

incentivare la salvaguardia dell'ambiente acquatico, concorrere alla tutela del patrimonio naturale, culturale e storico, monumentale ed archeologico riferito agli ecosistemi acquatici;


---

The promotion of the protection of the water environment, contributing to the protection of the monumental, archeological, historic, cultural and natural environment within acquatic ecosystem;

svolgere, su base convenzionale, servizi ausiliari e di supporto alle Autorità ed agli Enti responsabili della tutela del patrimonio e dell'ambiente acquatico, nonchè di ogni altro pubblico interesse connesso o attinente alle attività subacquee;


---

The organization, on an established basis, of supporting services for the Authorities and Bodies in charge of the protection of the assets and the acquatic environment, and for other public interest linked or relevant for underwater activities;

attivare tutte le iniziative occorrenti alla formazione, ricerca scientifica e quant'altro connesso alla fruizione dell'ambiente acquatico, raccogliere e diffondere tutte le informazioni che permettono di offrire una qualità tecnica conforme allo sviluppo della ricerca internazionale; uniformare i livelli d'insegnamento fissando standard minimi comuni;


---

The activation of all the initiatives for the training, research and any other activity that is linked to the make use of acquatic environment; the collection and the circulation of all the information that could enable to offer a techincal quality in compliance with the development of international research; the adaptation of all the teaching levels by defining common minimum standards;

promuovere la conoscenza e la diffusione delle diverse specializzazioni subacquee, rafforzare la visibilità delle organizzazioni subacquee nazionali sul territorio italiano;


---

The promotion of the knowledge and the spreading of the different underwater qualifications, the empowerment of the exposure of the national underwater organizations within the italian area;

essere referenti presso le autorità governative ed istituzionali per tutte le disposizioni legislative e regolamenti che interessano le attività subacquee attivando le opportune sinergie anche con altri soggetti presenti sul territorio.


---

Being the contact persons within the Authorities and Institutions for all the regulations for the underwater activities, and activating the favorable synergies also with other subjects in the district.
---